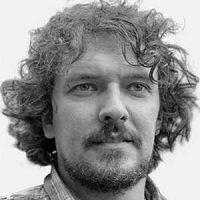 SAINT PETERSBURG - RUSSIA
Dmitry Mirilenko – artist, photographer and designer, member of the Union of Artists of Russia, member of Council of Art-Nevagrad, curator deaf photographers. Born in 1978 in the city of Angarsk.
He graduated from the Pavlovsk Art College, St. Petersburg State University with a degree in Graphic Design, where he defended a graduation project on the theme: "Poetry of Dadaism", which won the "Modulor 2007" and the faculty of press photographers of them.Galperin at the Union of journalists.
Participant and winner of professional contests and exhibitions of graphic design, poster, painting and photography./Works are in private collections and museums in Russia, Ukraine, Poland, Canada, Croatia, and the USA, China.
Poster «Coronavirus» – A new virus on the planet, like driven nails, responds painfully in it and in suffering people. It hurts and fear in those whose health and life are in danger.